Heat Preservation Nail
Description
Heat preservation nail is insulation board fixed on the wall of a kind of special engineering plastic bolts.Of exterior wall thermal insulation
for heat preservation nail is the anchor pieces, widely used in building decoration, wall BaoWenWu anchorage.By galvanized screws, nylon tube rises and the fixed wafers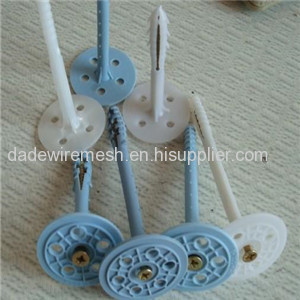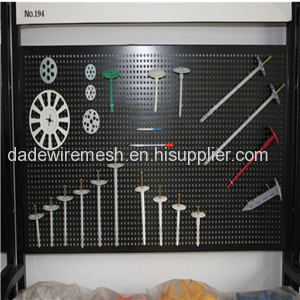 Specifications
1.factory direct price
2.Plus A quality
3.5 years export experience
Application
1.Mainly used for exterior insulation heat preservation plate fixed in the system
2. Widely used in architectural decoration
Product parameter
Size

L

[mm]

D

[mm]

A

[mm]

T

[mm]

Packaging [Pieces]

Weight

[kg/mpc]

8 × 50

50

8

35

0.7

50

10.2

8 × 60

60

8

35

0.7

50

11.2

8 × 80

80

8

35

0.7

50

13.7

8 × 90

90

8

35

0.7

50

14.8

8 × 110

110

8

35

0.7

50

17.2

8 × 140

140

8

35

0.7

50

20.8

8 × 170

170

8

35

0.7

50

24.4

8 × 200

200

8

35

0.7

50

28

8 × 230

230

8

35

0.7

50

31.8

8 × 250

250

8

35

0.7

50

33.4

8 × 300

300

8

35

0.7

50

40
Transport

Company Information
Anping Dade wire mesh Co.,Ltd is a special manufacturer as well as a global supplier of wire mesh products, with its head office located in anping wire mesh industry zone,Hebei of China.
Dade wire mesh enjoying rich experience in wire mesh product and service,we can supply first class fiberglass mesh, heat preservation nail and angle bead ect.
Dade wire mesh always paid great attention to R&D.Started since 1st Jan,2000,Dade has constantly developed the market, updated its equipment, innovated on
production technology and improved its quality control system with one purpose only and that is to provide satisfactory services for customers. Our aim is to make choice wire mesh products at the most possible economic cost for the market.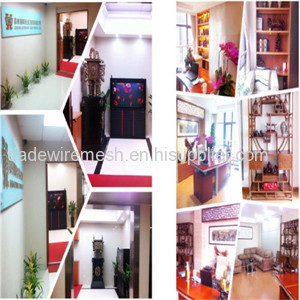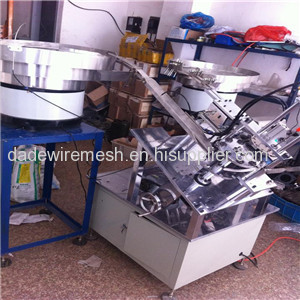 Our Company Advantages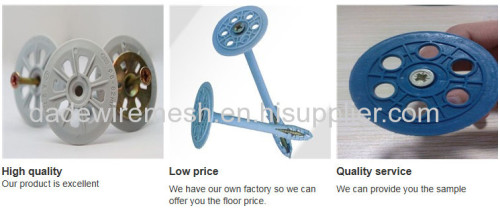 Welcome!